Royal Navy

From school I went to Britannia Royal Naval College Dartmouth to win my Commission; then to the Royal Naval Engineering College Manadon (now demolished) for an Honours degree in Electrical Engineering, and later to the Royal Naval College Greenwich for a post grad diploma in Nuclear Reactor Technology. After my sea time in submarines, I became a specialist in sonar, homing torpedo development and stealth technology, the very stuff of 'Hunt for Red October' for which I could have written the script. For that, I took a Masters degree in Acoustics at Heriot-Watt University in Edinburgh.

As a creature of the Cold War, I served in HM Ships Vigilant, Hermes, and Barrosa and HM Submarines Andrew, Otter, Osiris, Conqueror and Revenge in which I was awarded an MBE for leadership during an emergency on patrol. After numerous staff appointments, I finished my Naval career in senior management ending up as Commodore in charge of the high profile HM Naval Base Clyde at Faslane, home base for the UK's nuclear-powered attack and strategic nuclear deterrent submarines.


HMS Andrew leaving harbour. Right, a young Lieutenant Thompson on watch on the bridge.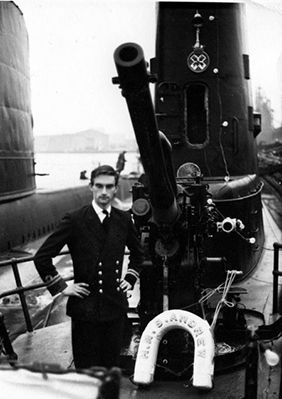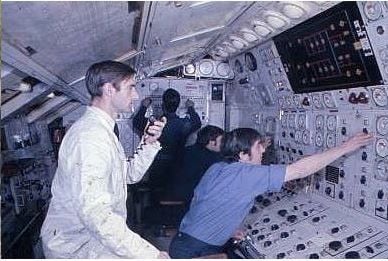 At work: Left, standing by HMS Andrew's gun for which I had responsibility. Centre, on watch in the Manoeuvring Room of Revenge where I had the major steam leak. Right, checking the Carbon Dioxide scrubber in Revenge, an essential for survival.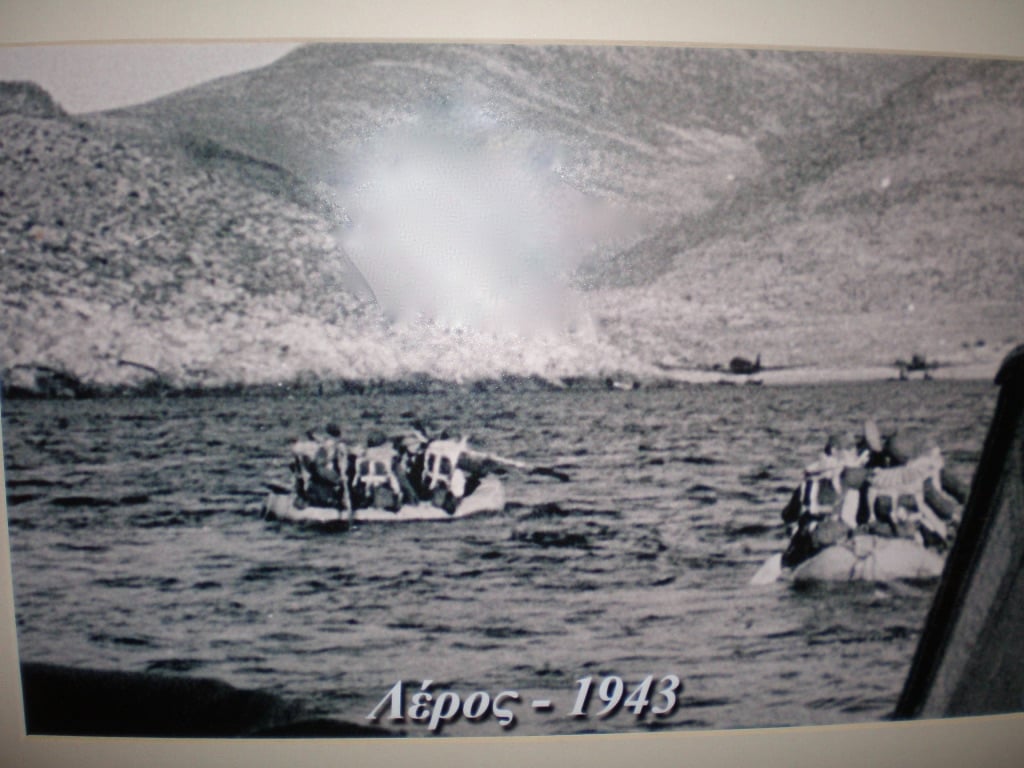 My father's ship, HMS Intrepid, being sunk by German bombers at Port Lakki in Leros. The second wave of bombers can be seen approaching. The second victim was the Greek Navy's Queen Olga. This was in September 1943 when I was in my mother's womb. Leros is the fictional Navarone in 'Guns of Navarone'.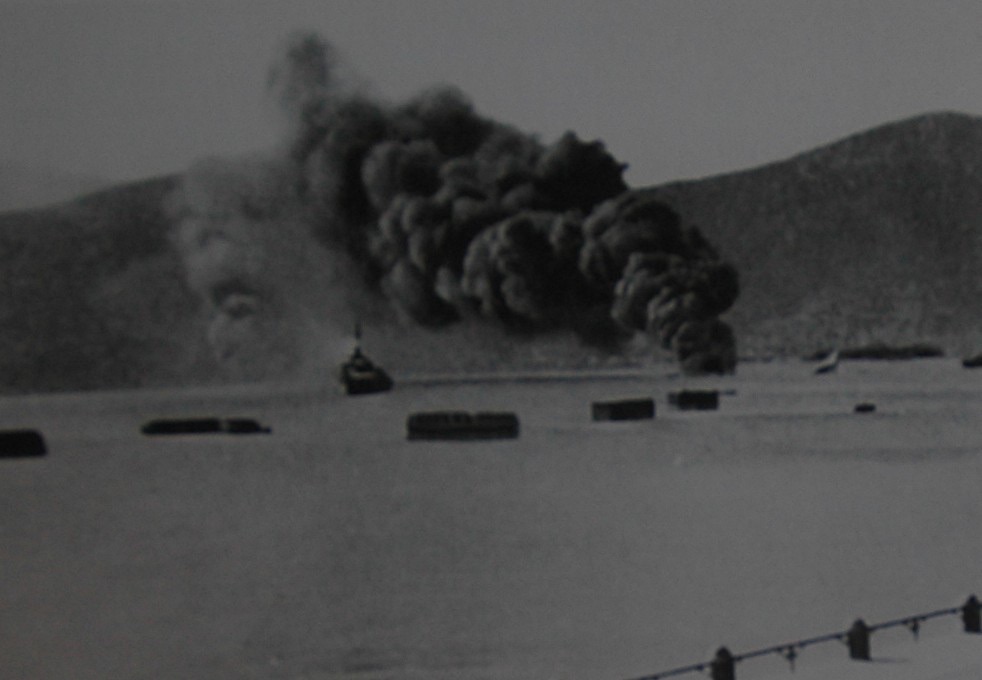 With the help of the Greek Resistance, my father and most of Intrepid''s crew escaped via a Turkish merchant ship, Free French destroyer, overland trip from Beirut to Alexandria, thence back to Coatbridge via a hazardous passage through the Mediterranean and Eastern Atlantic sea areas which were still under German threat. I had been born by the time he returned home.