Eric Thompson
Eric Thompson MBE MSc CEng RN (rtd) was born and educated in Coatbridge in Scotland. He won a scholarship to Britannia Royal Naval College Dartmouth as a full career naval officer. After winning his Commission, he volunteered for submarines and graduated as an Electrical Engineer. He served in five submarines during the Cold War, gained a post-graduate diploma in Nuclear Reactor Technology, took a Masters degree in Acoustics at Heriott-Watt University and rose to become Commodore in charge of the Britain's premier submarine base at Faslane in Scotland. He retired in 1998 just after the Cold War ended.
In civilian life, he worked as a freelance management consultant, spent eight years as the elected Liberal Democrat Councillor for Helensburgh East in Argyll & Bute Council, also serving on the Strathclyde Police Board and the Lomond & Argyll Primary Care NHS Trust. He is a Past President of the prestigious Bridgeton Burns Club, current chairman of the Helensburgh Writers' Workshop and an active member of the Scottish Association of Writers.
Nowadays, he concentrates on writing, speaking, arguing and trying to make people laugh. He has published three books of comic verse - 'Colquhounsville-sur-Mer', 'Democracy for Birds' and 'Love Songs for the Romantically Challenged'. His autobiography, 'On Her Majesty's Nuclear Service', was published by Casemate UK in February this year (2018) and was an instant best-seller (three re-prints in its first six months). In November (2018), it was runner up in the Mountbatten Best Book Award 2018.
He is currently working on 'Stop Snorting', an anthology of submarine anecdotes; a theatrical work on Robert Burns; and a novel, 'Four Women and a Torpedo'.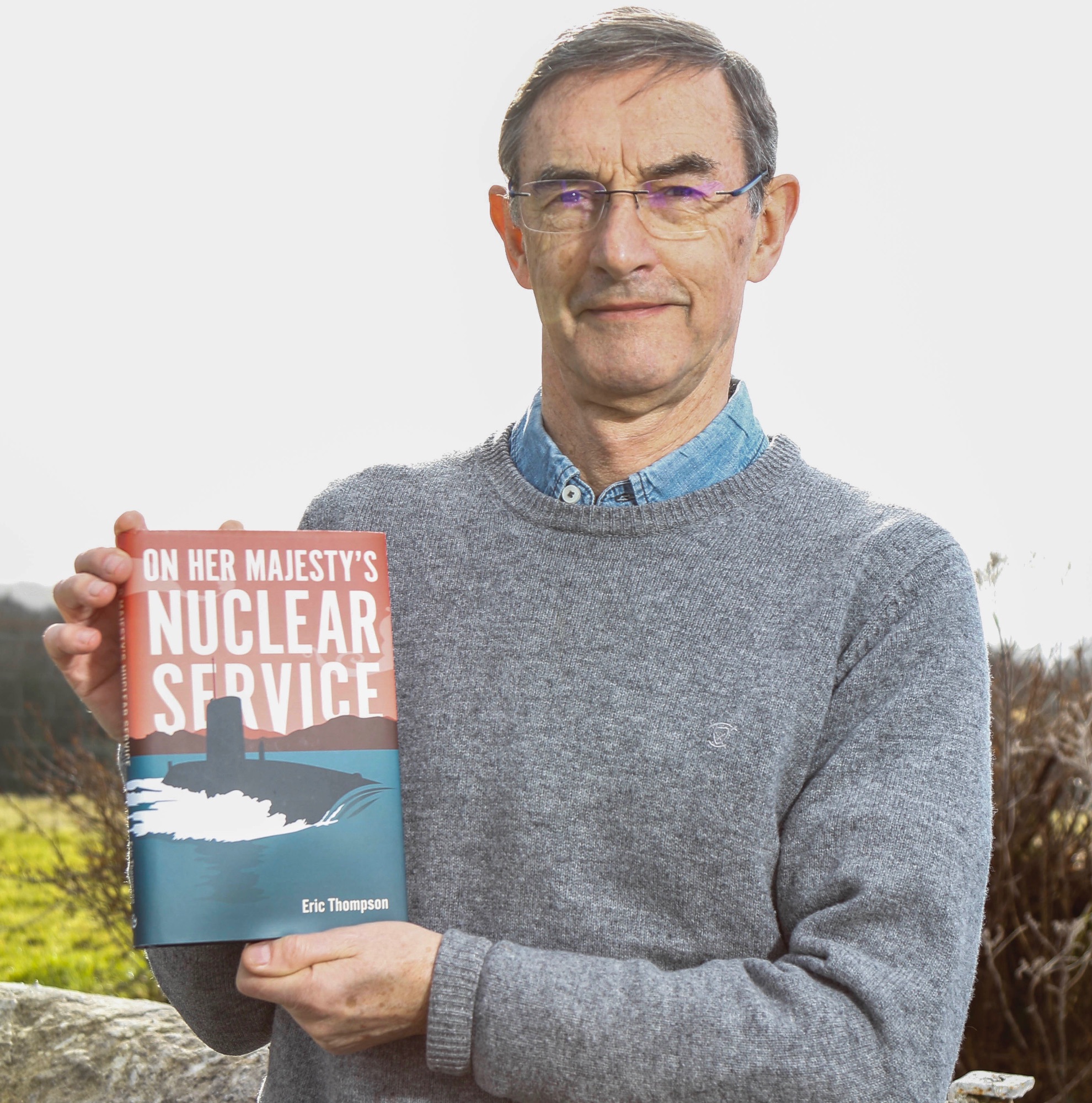 With my first copy of 'On Her Majesty's Nuclear Service'
Speaking at a Bridgeton Burns Club dinner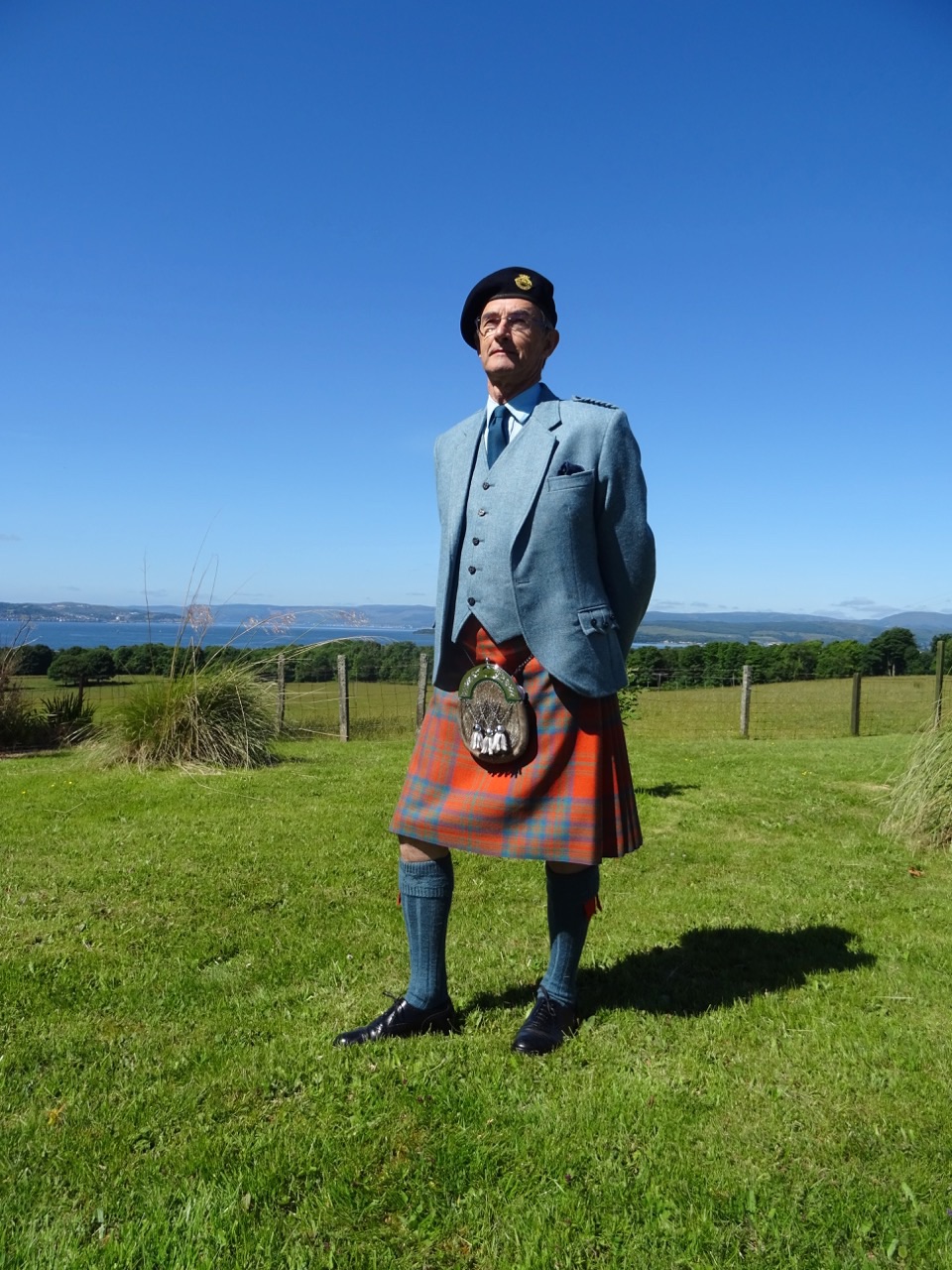 Lord of all he surveys
(Chieftain of the Helensburgh Pipe Band Competition 2018. Note the submarine beret and Submariners' Association cap badge)
Winning the Scottish Association of Writers Constable Trophy