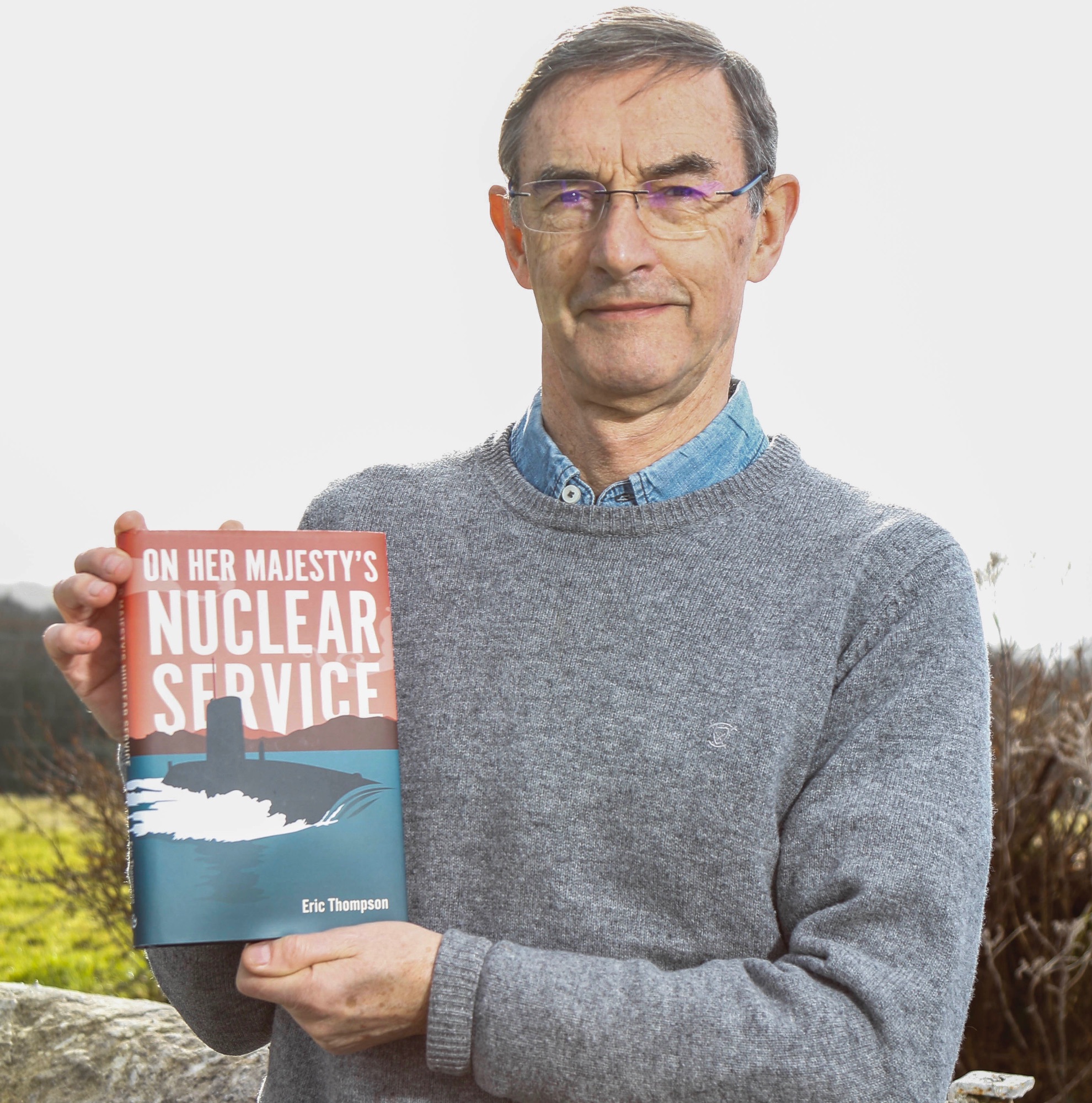 (Please note that this website is currently undergoing re-construction).
Welcome to my website.
Why do I have a website? I wonder that myself. It was not my idea. I'm normally a shy, retiring sort of bloke but my publisher thought I should have a web profile. So here it is. It now includes a number of audio and video links and I'll add bells and whistles when I've mastered the technology.
Included are: the audio-visual presentation I use to accompany On Her Majesty's Nuclear Service at literary festivals; a one-hour interview for a book programme on US radio; a unique video of me performing Ally Shanter, my parody of Robert Burns' comic narrative classic, Tam O'Shanter, recorded in the actual Bachelors' Club established by Burns in Tarbolton 240 years ago; and some unique recordings of submarine concerts held on patrol. I'll try to add excerpts from well-received after-dinner speeches later.
commodoreericthompson is a mouthful for a website title. Apologies for that. The reason is that there are hunddreds of other Eric Thompsons in cyberspace, none of whom wish to be mistaken for me.
I count my blessings. I have lived in peace, enjoyed love and friendship since birth, and have never known hunger, homelessness, poverty, persecution or ill health. What more could a man desire? A dog, you say. A cat, I add.
Yours sincerely,
Eric