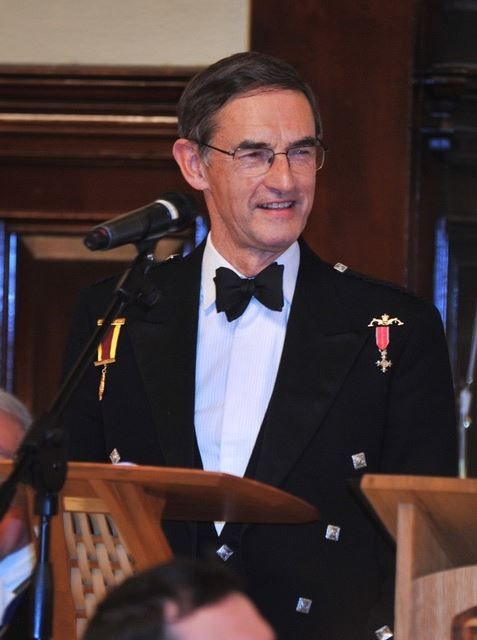 I began my after dinner speaking career under the Atlantic when I had to toast 'The Immortal Memory' of Nelson on Trafalgar Night in HMS Revenge whilst on strategic nuclear deterrent patrol. As a Scot, it was not long before I was also being asked to toast 'The Immortal Memory' of Robert Burns at Burns suppers but never underwater - except for one winter's night in Renfrew when even the concurrent Rangers game was postponed due to a flooded pitch.
By the time I had risen to be Commodore of the Clyde Submarine Base at Faslane, my reputation as a speaker had, without any input from me, grown legs and had spread beyond the Navy. I have since performed at dinners from Plymouth to Aberdeen including a Variety Club of Gresat Britain bash at the London Hilton. Other grand venues include the Great Hall of Stirling Castle; London's Grosvenor House Hotel; Glasgow City Chambers; Edinburgh's Signet Library; Draper's Hall in the City of London; and Lancaster's magnificent town hall where I had the honour of being the only speaker at the 2001 Submarine Centenary Banquet.
However, I still enjoy the more intimate audience and have completed Strathclyde University's Stand-Up Comedy course - I even performed in a Glasgow comedy club but only for the final exam. Standing on one's hind legs, speaking without notes in front of a potentially hostile audience certainly stimulates the nerves - and the bowels. Undeterred, I performed in the first Glasgow International Festival of Comedy and was praised on BBC's Fred Macaulay Show. However, stand-up comedy was not my ambition. I only did it in the hope of improving my after-dinner speaking.
I am now equally comfortable telling a farcical tale; reciting comic verse; singing one of my songs; accompanying himself on the harmonica; or delivering a serious message. Sugaring the pill is my speciality. Invariably, I try to tailor my speeches to suit the audience - but audiences are unpredictable and always have the potential to delight or disappoint. One of my most appreciative audiences was the Helensbnurgh Stroke Club where a dozen or so stroke-afflicted folk, accompanied by their carers, were waiting to hear me at eleven o'clock in the morning. How was I going to get through this, I wondered? They were brilliant. I'll never forget the lady in a wheelchair who just sat beaming at me. At the end, her husband came over to say how much she had enjoyed my talk. When I said to her that she had been a terrific audience, she just kept beaming. 'She can't reply,' said her husband. 'Since her stroke, she's been unable to speak.'
I have now tackled audiences of all ages and types from schoolchildren to senior citizens; 'stag' to 'hen'; corporate to club; military to civilian; and English to Scots and have been in regular demand as a compere, speaker and performance poet. Following publication of, 'On Her Majesty's Nuclear Service', in 2018, I have added literary festivals to my repertoire, most recently at Glasgow's 'Aye Write' and the Berwick Literary Festivals.
In sum, I deliver tailored speeches. I do not simply stand up and spout a sequence of jokes. Occasionally, I stray into polite vulgarity but I do not do blue jokes.
I enjoy interacting with an appreciative audience but it has become clear over the years that most dinner organisers have no idea of the effort that goes into preparing a speech. Even when recycling old material, I still have to choose it from a large stock and then put it together, edit it down to my allotted time (so many amateur speakers simply dribble on with no idea of timing). Then I rehearse it against a stopwatch. Most people think that I just turn up and talk. That is the mark of a true professional; to sound as if you have just turned up and are talking off the cuff - like the well-rehearse ad-lib. And then there is travelling time. When asked to speak in the South of England, for example, it's one day travel each way plus the evening of the event and all the preparation before that, a week's work for one thirty minute speech. As I'm often expected to do all this as a favour, I now have an agent.
AVAILABILITY AND BOOKING
Due to pressure of other commitments, I am currently restricting my speaking engagements but may be tempted by a suitably generous fee or a deserving charity. However, all requests will be considered. My agent is Neil Drover in Glasgow. If you have an offer you think I can't refuse, you can contact me through this website!
The most terrifying audience: A class of 'disinterested' fifteen-year-old, about-to-leave-school, Glasgow schoolchildren
A huge thank you from all at Thomas Muir High School. Your presentation was fantastic, both in terms of your delivery and your own presence. You certainly inspired….ambition, hope and dream with the discursive, highly entertaining and appropriate sidelines. On the basis of the success of your address to the 3rd/5/6th years, the English department have decided that an extra-curricular programme of verbal communication should be instituted in the school. The pupils were engrossed and staff will now have a great model for teaching purposes. You need have no worries about addressing young audiences. Thank you once again for your time, entertainment and inspiration. – Jackie Purdie, Deputy Head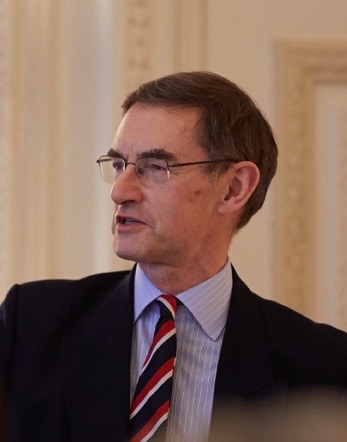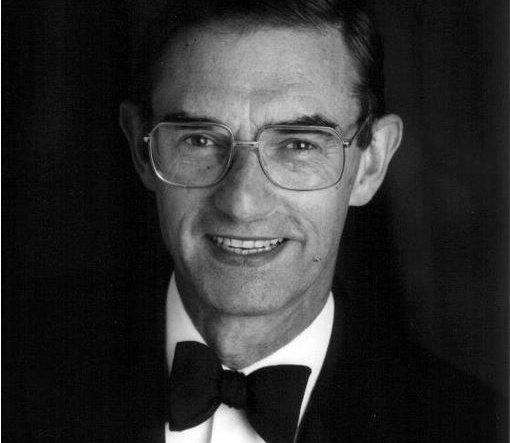 'A note to record my gratitude at your excellent Immortal Memory last Friday. When you listen to as many speeches as I do, you really appreciate originality and wit.' - Ruth Wishart, Broadcaster and Journalist
'We would like to thank you for your great act last week and your outstanding contribution to 'The Props' 2001' - Neil Sinclair/Ronnie Nathan/Jim Clark, Co-chairmen Variety Club of Great Britain (at the London Hilton)
'A tour de Force! Quite outstanding, magnificent, hilarious - just some of the comments I heard afterwards from a hugely satisfied audience. Thank you very much indeed, Eric, for the enormously hard work I know you put into writing and delivering the speech. I thought it was pitched at exactly the right level.' - Commander Tony Herdman RN, Scottish Organiser, King George's Fund for Sailors
'We have received terrific feedback from guests at the dinner .....hope we will see you again at one of our events in the not too distant future.' - Fiona Morris, Events Manager, The Institute of Marine Engineers, (at Grosvenor House Hotel, London)
'Among the many amusing anecdotes, the one that lingers in my mind is the story of the ship to shore pipeline. It certainly exemplifies a host of historical prejudice which thankfully has been eradicated'. - Peter Gee BEng CEng, Managing Director, Industry Division, Lloyd's Register, London
'I thought your speech was superb and it really caught the mood of the whole event. Thank you for such a poignant contribution to what was a very special evening.' - Rear Admiral Rob Stevens CB, Flag Officer Submarines. (Submarine Centenary Banquet, Lancaster Town Hall)
'If laughter is the best medicine, my Consultant will be impressed when I next see him. All who heard you speak will agree with me that no better entertainer could be found anywhere'. - Peter Kelso, Deacon, The Society of Deacons and Free Preseses of Glasgow
'It was a glittering occasion greatly enjoyed by all who attended and who were lucky enough to be entertained by your wonderful talent.' - Vice Admiral Sir Roy Newman KCB JP DL, Chairman Submarine Centenary Appeal(at Drapers' Hall, City of London)
'You came into a group of strangers and delivered a wonderful speech aimed at the membership of the club. You provided our members with an entertainment that will be difficult to surpass. You have a wonderful talent.' - Robert Cornwell, Commodore, Helensburgh Sailing Club
'Your gloriously witty address contributed to one of the best dinners the Club has had in recent years'. - Malcolm MacGregor, Commodore, Royal Western Yacht Club, Glasgow
'It was suggested to me that the only way the standard of speech could go after your presentation was downwards. You will be a hard act to follow'. - Keith MacIntosh LL.B, Dumbarton Rotary Club
'Your speech was truly excellent and greatly appreciated. Your meticulous research and preparation were very evident and your originality and humour were enjoyed by all. You brought a refreshing change to the proceedings.' - David Russell, Chairman, The Old Glenalmond Club
'His speech was marvellous - absolutely superb.' - Helensburgh Advertiser
'The highlight of the evening was Eric's outstanding performance, 'More Nonsense from the Commodore' - humorous and virtuoso - I very much look forward to hearing him again'. - David Russell, Chairman, KGFS
''I've been quite basking in your reflected glory! You certainly pulled out all the stops for us. 'Albert the Albatros" - wonderful.' - Rear Admiral Neil Rankin CB CBE, Chairman, Scottish Sea Bird Centre.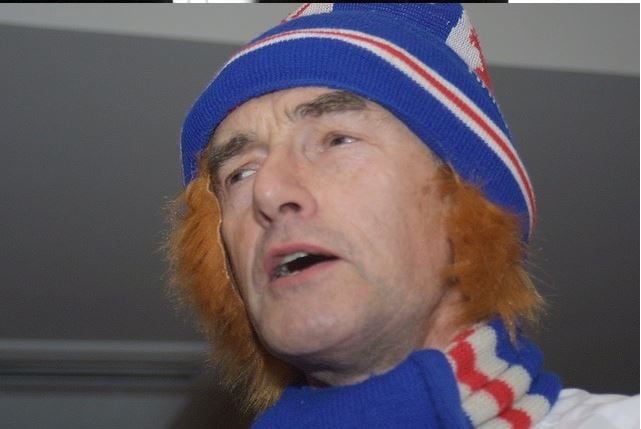 'Your rendition of Tam O'Shanter in the context of Rangers and Celtic was superb and fairly took the trick. You certainly made the night as far as the speeches were concerned' - Sir Robert Easton CBE DUniv (former Chairman of Yarrow's Shipbuilders)
'We have received a significant amount of positive feedback from the guests, all of whom appreciated your "Ally Shanter" in particular. The ginger wig and Rangers top took some of the more staid elements by surprise!' - Alistair Thomson, Mitie-Lindsay Group
'Swimming in the PR Pool' – A Big Thank you. On behalf of the organising team, I would like to thank you very much for your contribution to the success of our conference last week. It was definitely the best yet! The feedback we received at the event was excellent and everyone thoroughly enjoyed themselves. I do hope you enjoyed it as much as we all did. Jacqueline Allan, Scottish Public Sector Communicators Group. (at Crieff Hydro)
'Thank you so much for what was a really brilliant address, they all loved it and in my opinion you saved the evening. You have an incredible talent for dropping one liners. When they realised they had to listen carefully, they simply fell about.' - Brigadier Donald Hardie, Lord Lieutenant of Dunbartonshire (at Boturrich Castle)
'You were so good on Thursday night - just made the whole evening. They laughed and laughed. You were wonderful and should be proud of your contribution to a splendid event.' - Lady Sara Johnstone DL
'Thank you so much for your superb speech on Friday night which went down exceedingly well with the youngsters concerned. I had very positive feedback yesterday morning from both staff and pupils and you seemed to me to get the balance absolutely right - hitting their level, providing good meaty content at the same time as leavening things with cracking good humour.' Angus Macdonald, Headmaster, Lomond School
'You brought the house down - it was another inspired performance. Many, many thanks for the time and effort you devoted to our Burns Night. The feedback I received could not have been more complimentary.' - Commander Morleymor Fisher MBE RN, Commanding Officer, HMS Ark Royal
'The highlight of the evening was your speech, the likes of which many of us had never heard before. It remained the topic of conversation well into the early hours and I am sure will be talked about for many years to come'. - Lieutenant Commander Ken Clark RN, Secretary, Royal Naval Engineers Quart Club.
First of all, many, many thanks for your wonderful 'Immortal Memory' on Saturday night it was outstanding, and had everything, well thought out, completely different, topical and filled with humour but especially greatly enjoyed by all! - Commander Peter Proctor, Royal Northern and Clyde Yacht Club.